The Local Area
North Mere Holiday Cottages is situated in the perfect location to explore Warwickshire.  We have made some suggestions below but Shakespeare's England website has lots more ideas for places to visit and things to do.

Kenilworth Castle
Kenilworth Castle, which dates back to the 12th Century and was the start of the historic town of Kenilworth, Warwickshire is situated just 1km across the fields or 1.5 miles on the road. It's a must see for any visitor to the town.
Kenilworth Old High Street
The old historic High Street of Kenilworth with its charming pubs and restaurants. This is adjacent to Abbey Fields which has a swimming pool, tennis courts, the ancient parish church and the remains of the old Abbey (1.5 miles).
Kenilworth Trails
Time to spend and energy to burn? Head out to explore Kenilworth on one of the local trails. There are options for all tastes from nature to history and more.
The perfect way to spend a morning, afternoon or even a whole day.
Royal Leamington Spa
Royal Leamington Spa is situated 7 miles away. Wide boulevards, Georgian and Edwardian architecture and expansive, award-winning parks provide a sophisticated backdrop to this Regency shopping paradise. Often described as 'the best bits of London, all in a ten-minute walk', Leamington town centre combines a treasure-trove of independent, specialist boutiques with all the national chains you would expect to find in a large city.
Historic Warwick
Enjoy Warwick, in the heart of England, where you will find specialist shopping at is best, fantastic places to eat and drink, cosy places to stay and so many things to do and explore.
Warwick Castle
Explore Warwick Castle, where you'll be surrounded by jaw-dropping history, magic, myth and adventure!
Warwick Arts Centre
Warwick Arts Centre is a film and theatre venue located within the University of Warwick campus.
National Agricultural Centre, Stoneleigh Park
The National Agricultural Centre, Stoneleigh Park is an expansive showground, holding many events throughout the year.
The University of Warwick
Warwick is one of the UK's leading universities, with an acknowledged reputation for excellence in research and teaching, for innovation, and for links with business and industry.
Recommended Pubs and Restaurants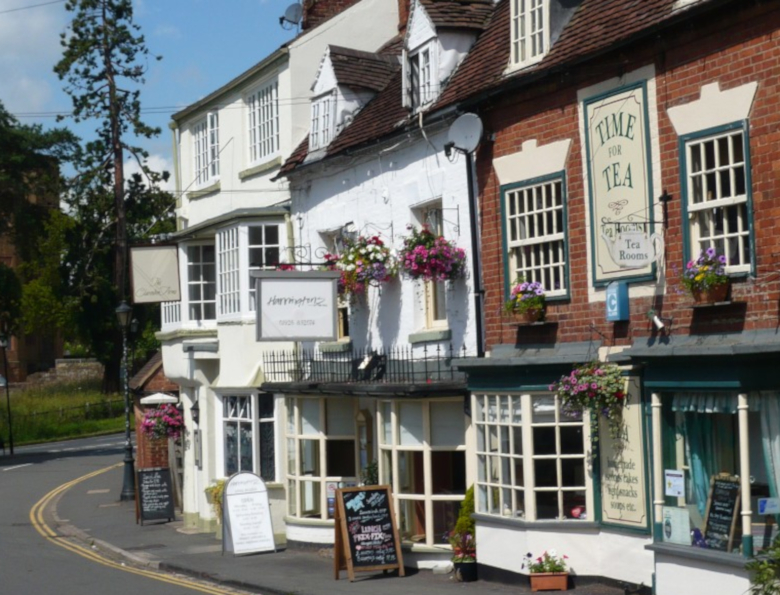 From the moment that you step inside the door you will sense the warm and welcoming atmosphere. The Clarendon serves a choice of traditional hand pulled ales kept in top condition. Combine this with great pub food and you have a winner.
Couple exceptional culinary skills with the warm and friendly atmosphere of a small, almost rustic, restaurant and you have Harringtons on the Hill in Kenilworth.
There is nothing pretentious about this delightful restaurant. What you see is what you get – an uncomplicated high quality menu and a warm welcome.
A traditional pub building which has been stylishly refurbished, the Queen and Castle is the ideal place to find a cosy corner and take time out whilst enjoying seasonal dishes and a great selection of wines, ales and lagers.
The Virgins and Castle is one of the oldest pubs in Warwickshire built in the late fifteenth century and first used as a pub in 1563. The pub is full of character with lots of rooms and niches all spread around the two bars and a slightly more formal dining area for the evening. It offers a range of cask ales and excellent wines and serves a unique range of English and Filipino food.
The Almanack is a modern British gastropub in the heart of Kenilworth, between Abbey Fields & the High Street. We serve high quality fresh seasonal food & great beers, wines & spirits all at pub prices.
The Cross, Kenilworth is a Michelin starred pub restaurant serving excellent food, cooked by award winning chefs. The Cross started out as an inn back in the 19th century and was recently refurbished to reveal its original features. Expect a warm welcome, friendly service and stunning dishes, cooked using the very best local ingredients.
Days Out With The Children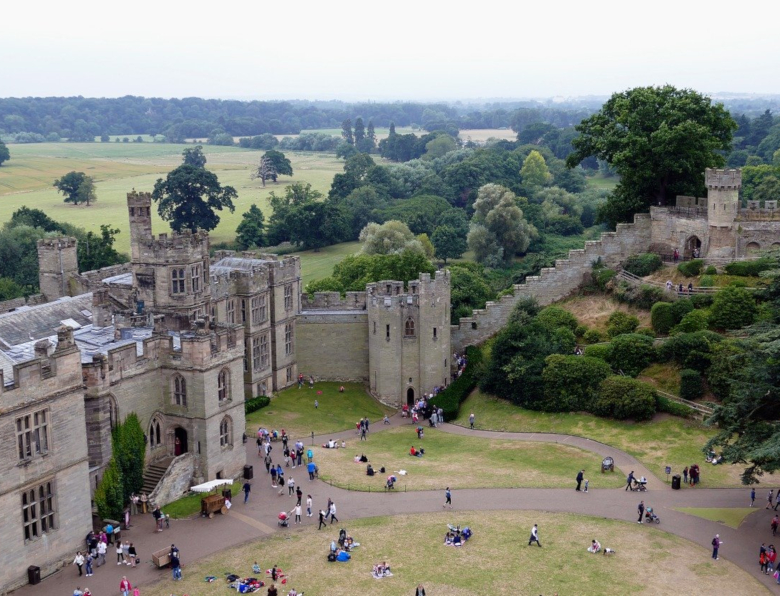 Lots of opportunities for fresh air with different activities on throughout the year. Ryton Pools, Draycote Water, Ufton Fields Nature Reserve, Burton Dassett Hills, The Stratford Greenway.
Watching hundreds of the world's most spectacular and colourful butterflies flying all around. You can see them feeding and flying in a wonderful tropical environment.
A children's farm park with cafe.
The world's greatest collection of classic, vintage and veteran British cars with 4X4 experience, outdoor go- karting and lots more.
A theme park and zoo which includes Thomas Land.
Experience the magic, making and history of Cadbury confectionary.
Useful Links
Shakespeare's England covers the areas of Stratford-upon-Avon, Warwick, Kenilworth, Royal Leamington Spa and the surrounding towns and villages. Situated right in the heart of England it is one of England's most historic and beautiful destinations.
Places to see, pubs and restaurants to visit, and facilities in Kenilworth.
South Warwickshire tourist information.
Enjoy a great day out in Warwickshire at Kenilworth Castle and Elizabethan Garden. One of the largest historic attractions in the West Midlands, the whole family will enjoy exploring the spectacular castle ruins.
Pop in our postcode (CV8 1PR) into the National Trust search to discover a wide range of places to visit nearby.